General Studies Unit
Welcome to General Studies Unit of Crawford University. This is a unit where both academic and administrative functions are performed to facilitate teaching, learning and administration of certain courses of general and diverse nature which are compulsory to all students as a prerequisite for graduation. This is done to achieve a robust student development beyond their various areas of specialization.
Other functions of the unit include:
Organization, supervision, monitoring and coordination of the teaching of General Studies courses.
Ascertaining synergy between the unit and examination officers of the University for conduct of examination and other academic and administrative arrangements that may be considered expedient.
Facilitating the marking of GST examination scripts by the lecturers in charge after each semester examination and ensuring prompt release of the results.
Holding of regular meetings with GST lecturers with the aim of ascertaining efficient and effective administrative and academic performance by the unit in the discharge of its duties.
Attending to students complaints and treating them with respect to peculiarities.
Keeping records of completed examination scripts, results and other important documents relating to GST examinations.
Performance of other duties that may arise from time to time.
The Team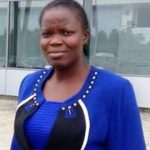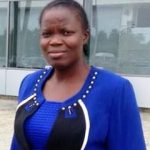 Head of Unit: AINA, OLUWASOLA ABIODUN