Welcome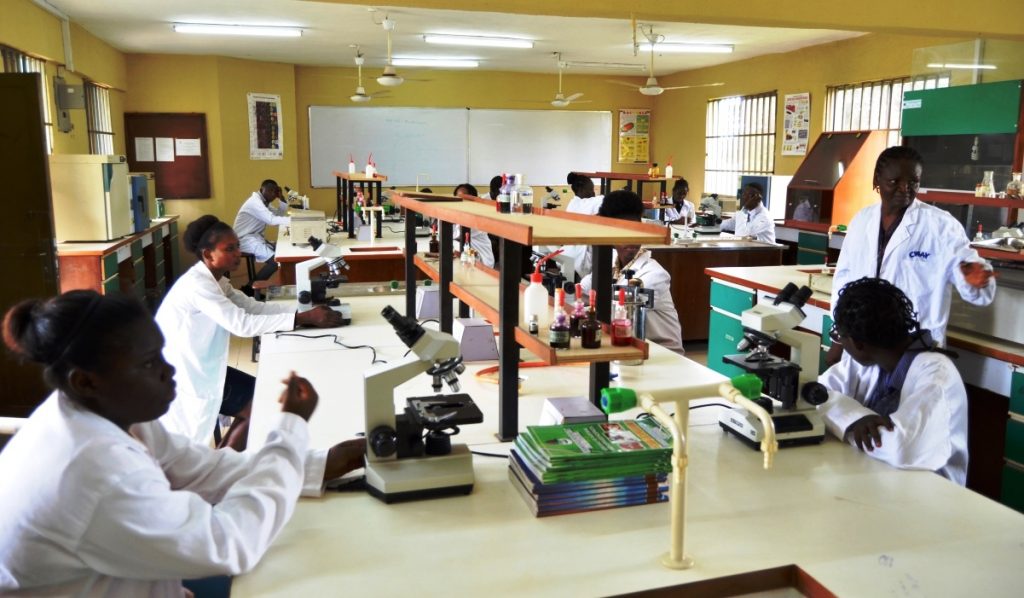 The Department is fully committed to the dissemination of knowledge with godliness in line with the main goal of Crawford University. Lecture delivery is stylish with adequate technological advancement thereby enhancing the critical reasoning of our students. Academic curricular are regularly updated with compliance to fast evolution of knowledge and development in the fields of Life Sciences. Lecture materials and practical manuals are also rich and well packaged with relevant knowledge application. The department is blessed with a cross section of dedicated and well qualified academic staff with profound passion to impact knowledge and are given to the making of outstanding graduates that are ready to take the world by storm. This department has produced a total of 138 graduates to date with 19 in the First class including the best graduating student during the 2014/2015 convocation.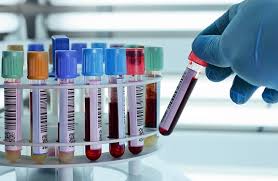 There are several ongoing researches in the two academic Programmes comprising of different areas of academic research in Life Sciences. These include drug discovery, plant pathogenesis, antimicrobial resistance monitoring within the environment and the community especially amongst healthy individuals, biochemical toxicology, toxicological studies of crude extracts of plants and algae, drug metabolism, immunochemistry, enzymology, lipid and environmental biochemistry, membrane biochemistry research and many more.
Workshops/Programs/Competitions Organized By The Programme.
The Programme holds a Biochemistry Refresher course for graduate professionals in November every year. The National Association of Biochemistry Students (NABS) in collaboration with the Biological Science Student Association (BIOSSA) during her week organizes :
The Annual HOD's Football Cup Tournament.
As Essay Competition on the relevance of Biochemistry to the Society
A Seminar on Biochemistry and the Industry with established industry professionals as facilitators.
Various categories of Annual Award for Lecturers and Students in the Programme/Department.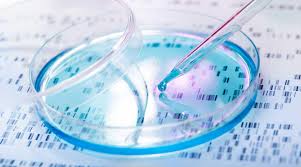 Programme Coordinator – Mr. O. Ogunlana    +234 803 460 3715
Level Advisers
100 level Adviser – Mrs Ayeni ( +2347039404259)
200 Level Adviser – Mr O. Ogunlana ( +2348034892210)
300 level Course Adviser – C.E.O. Ikanone ( +2347035049367)
400 level Course Adviser – Mr Njoku (+2347034892210).
ELIGIBILITY OF ADMISSION
A prospective student in any of the programmes in the department must have completed senior secondary school with at least credit passes in English Language, Mathematics, Biology, Chemistry, plus any other science  subjects.
The candidate must have had an acceptable score in both UTME and the Post UTME and oral interview as organized by the university. To be eligible for direct entry admission into the 200 level in the department, the candidate should possess at least an acceptable  A-level result and Ordinary Nation Diploma (OND) from recognized institutions.
ADMISSION REQUIREMENTS
The Departmental basic entry requirements shall be minimum of five (5) O' Level credit passes including English Language, Mathematics, Biology, Chemistry and any other science subjects at SSCE/WASC/GCE or equivalent examination in at most two sittings.
Candidates who seek direct entry admission into 200 level of a degree programme must have any of the following:
B.Sc. degree of a recognized University in a related field
Three (3) A'level passes in the relevant courses acceptable to the University
OND (upper credit) or HND in relevant courses.
DEGREE NOMENCLATURE:
The Degrees shall be called B.Sc. (Hons) Degree in Computer Science.
 COURSE DURATION
The full-time programme leading to the award of B.Sc. (Hons) Degree in Computer Science and B.Sc. (Hons) Degree in Information Communication Technology respectively, shall last four (4) years for UTME candidate's admission and three years (3) for direct entry admission.