ADMISSION REQUIREMENTS
Candidates are required to have a minimum of five (5) credits in English Language, Mathematics, and any other three (3) relevant subjects obtained at not more than two (2) sittings at the SSCE/WASCE,GCE /NECO or NABTECH. Candidates will also be subjected to screening test (Written and Oral), on a date to be communicated soon.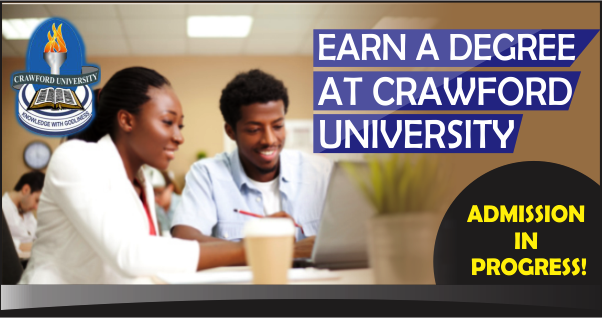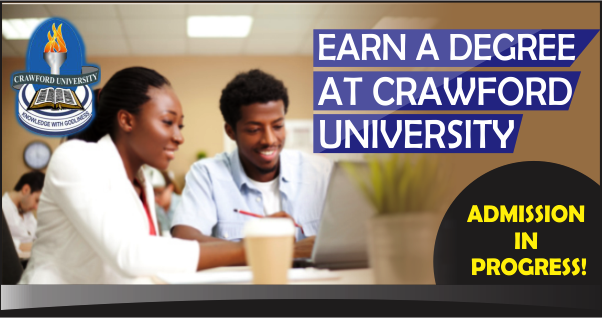 UTME
(a) UTME: Five (5) 'O'Level credits to include English Language, Mathematics, Chemistry, Biology and Physics are compulsory for Physical Sciences while Chemistry and Biology are compulsory for Biological Sciences.
(b) UTME Subjects: English Language, Mathematics and any two of Biology, Physics, Chemistry, Geography and Economics, depending on the Department.
Candidates should note that the course codes listed above are from the JAMB brochure and have been provided for ease of reference. Candidates are strongly advised to ensure that the right code for each chosen course is filled while completing the UTME forms. Candidates awaiting results may also apply provided they have the assurance that such results will be available before September, 2018.
METHOD OF APPLICATION
Intending Candidates will be expected to pay a non – refundable sum of Five Thousand Naira (#2,000) as administrative charges into any of the following University account through National Electronic Fund Transfer (N.E.F.T). Ecobank: Acct No. 4052000497, GTBank: Acct No. 0051223406, UBA Plc: Acct No: 1013638653 ,Zenith Bank: Acct No. 1010785622.
Application can be obtain from Crawford University Registry, Faith City, Igbesa, Ogun State, application form can also be downloaded from the University Website, www.crawforduniversity.edu.ng, completed form along with teller can be scanned and forwarded as an attachment to info@crawforduniversity.edu.ng or admissions@crawforduniversity.edu.ng for processing. JUPEB is a National Examination body saddled with the responsibility of conducting examinations for students, who have undergone approved subject combinations and are seeking Direct Entry admissions into Nigerian and partnering foreign tertiary institutions.The Crawford University JUPEB-Foundation programme is designed for those prospective students who have the minimum requirement of 5 credits but failed to meet up the JAMB cut-off marks or did not sit for the JAMB examination. This programme is also designed for Diploma Holders who do not have the minimum grade for Direct Entry admission into the University but seek an Undergraduate programme.
How Does it Run?
JUPEB-Foundation programme shall run for a session in Crawford University. JUPEB-Foundation students are expected to pass the unified examination so as to secure their stay in the Programme.
Undergraduate Admission
Interested candidates who sat for UTME for admission into undergraduate programmes for the 2018/2019 academic session and wish to change their first choice University to Crawford University are required to: • Obtain the Crawford University application form or click here to apply online; • Apply for change of institution through JAMB (Joint Admission and Matriculation Board); and forward a copy to the Acting Registrar, Crawford University. • Participate in a screening exercise to be conducted before admission. Candidates awaiting results can also apply provided they have the assurance that such results will be available by September 2018 Admission into 100 Level for 2018/2019 Academic Section Applications are therefore invited from suitably qualified candidates for admission into the courses listed in the Programs section of this site for the 2018/2019 academic session. For more information about Admission into Crawford University contact:
Crawford University Lagos Liaison Office, Apostolic Faith Campground Anthony Village, Lagos. or Call:
0802 300 3436  Voice | SMS | WhatsApp