Read the latests news and events in Crawford University. The most current developments, where and when it's happening. Workshops | Seminars | Promotions | Celebrations.
Download or read online our weekly Newsletter – Crawford Highlight…every volume, every page has something unique for you.
---
Summer, Harmattan & December Activities
Rescheduled Exams now fixed for September 3 – 28, 2018 | Freshmen resumption October 2, 2018 | 10th Convocation is scheduled for December 12, 2018….READ MORE
---
Crawford University Science Conference And Fair (CUSCAF) 2018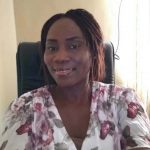 Folashade V. Agbaje-Daniels, Ph.D College of Natural and Applied Sciences of Crawford University is presenting, for the first time, the Crawford University Science Conference and Fair (CUSCAF). CUSCAF 2018 is themed: Science and Technology: Yesterday, Today and Tomorrow.
The amazing and committed members of the organizing committee are turning all ground for the possibility of achieving a milestone in events and it is therefore exciting to say that all are welcome to be part of this exposé in scientific conference.This conference promises to showcase the dynamism of scientific research as researchers come together to share their findings and network for possible future collaborations. Also featuring at this year's conference is the College Lecture titled Research and Industries: The Confluence…READ MORE
---
Read Highlight News – 2018 Editions
January 8  |  January 15 |  January 22 |  February 5 |  February 26 |  March 5 |  March 26 |  May 14 |  May 21 | 
---
UPCOMING EVENT
2ND GLOBAL PART-TIME STUDIES CONFERENCE
THEME: Raising Productivity, Growth and Human Capital Development for Economic Re-engineering in Nigeria
Date: Friday 1st FEBRUARY – Saturday 2nd FEBRUARY, 2019
Venue: Crawford University Multi-purpose Hall
Organiser: School of Part-Time Studies, Crawford University, Faith City, Igbesa, Ogun State.
---