Welcome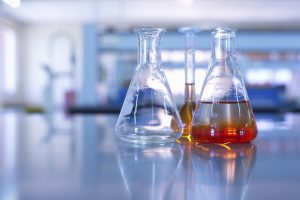 The B.Sc.  degree  in Industrial Chemistry is designed in such a way as to provide the students with a sound, broad, relevant and balanced theoretical and practical foundation in modern aspects of Chemistry and Industrial Chemistry to pursue a career in the production, management, research and development in the chemical and allied industries such as  industrial, food, Pharmaceutical, metallurgical and petrochemical industries in  Nigeria.
The intellectually equipped students will be able to proffer meaningful solutions to any environmental and industrial problem to enhance remarkable economic sustenance and development in Nigeria as well as other Africa nations and beyond.
Our graduates are well exposed to classical and instrumental methods of analysis, as well as, modern and current analytical techniques.
Q/A
What can an Industrial Chemist do?
These are the top career opportunities for Industrial Chemistry graduates:
Academic researcher
Analytical Chemist
Biochemist
Biotechnologist
Chemical Engineer
Clinical scientist
Environmental Chemist
Environmental Engineer
Forensic scientist
Nanotechnologist
Organic Chemist
Pharmacologist
Physical Chemist
Research and Development
Scientific laboratory technician
Toxicologist
Level Advisers
300L and 400L Mr. Bankole-Ojo – +234 803 450 1256   Voice | SMS | WhatsApp